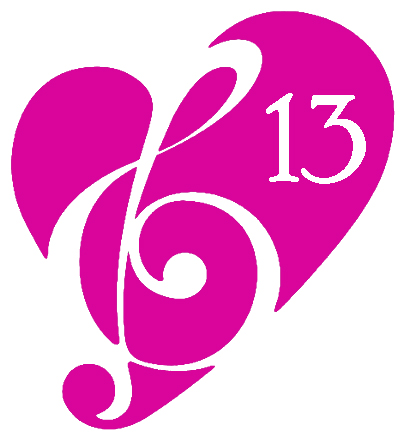 Region 13's Heart of the Northwest Award was created to honor a member who exemplifies all that is a Sweet Adeline; believes in the importance of her personal marketing responsibility to present her chorus, the region, and SAI in the best positive way to the general public; serves her chorus and the region to the best of her ability for the love of the organization; shows keen interest in Sweet Adelines and actively participates in both her chorus and regional activities and functions; generously donates her time and skills to her chorus and the region; is a great ambassador for Sweet Adelines and has a positive influence on her chorus and the organization; displays enthusiasm and commitment to promoting the Harmonize the World theme of SAI and Region 13 through her music and interpersonal skills; willingly shares skills and knowledge with other members; and, willing works without expectations of recognition.
Sounds like a tough order to fill, right? But the women who have won the award to date are all that and more! Just see for yourself.
Interested in nominating a future Heart of the Northwest Award winner? Information and application for the 2024 award is available here: 2024 nomination criteria: DOC / PDF  |  2024 nomination form: DOC / PDF
2023: Sally Ryerson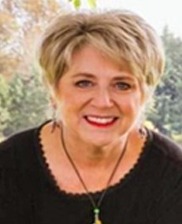 Thirteen (13) members were nominated in 2023 for the Heart of the Northwest Award. These wonderful women are directors, Regional Management Team members, resource staff members, regional faculty members, and serve as officers and/or committee chairs for their chorus. But when all was said and done, Region 13's 2023 Heart of the Northwest recipient went to Sally Ryerson. Sally is an awesome 19-year member of the Olympia Chorus and serves on the Regional Management Team as the Team Coordinator. She takes on tasks and completes them in an efficient and timely manner, but never asks for credit. She has a brilliant smile, is genuine and trustworthy, and will come to your aid if asked. Sally conducts all of our regional business effortlessly and was very instrumental in keeping Region 13 running smoothly during Covid. When we look at what qualities a member needs to be nominated for this prestigious award--enthusiasm, commitment and exemplifies all that is a Sweet Adeline--Sally is very deserving of this award! We are very pleased she is Region 13's Heart of the Northwest Award recipient!
Other nominees for the 2023 Heart of the Northwest Award include Debra Aungst, Nikki Blackmer, Sandy Cahill, Paula Davis, Mindy Engleberg, Linette Finstad, Beth Garske, Melinda Griffith, Janelle Peck, Patty Martin, Jan Mathews (posthumously), and Melanie McGuire.
---
2022: Shelly Pardis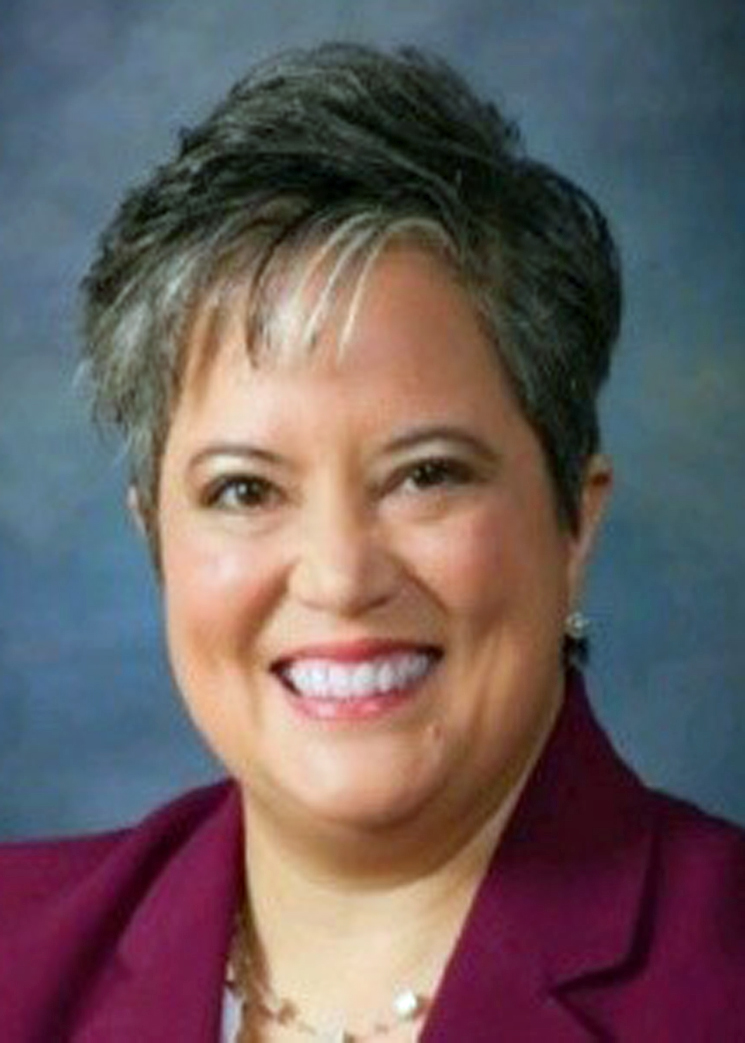 Our Region is fortunate to have a "North Star" among us: Shelly Pardis. When COVID hit, Shelly, our Regional Education Coordinator, choose to go into  "lemonade" mode. Since then, Shelly either oversaw or directly created more educational opportunities than we have ever had in a calendar year...and she isn't slowing down anytime soon. It takes a special brain, vision, and passion to take a really tough situation and create positive learning opportunities for all members in our Region. Shelly Pardis excels in these areas and manages them even while having a full-time job, living in two different states, taking care of her family, and dedicating time as a singer and Assistant Director of the Helena Xpress Singers (HXS) Chorus.
Shelly is a 25 years member of HXS, and has always been an exemplary member of the chorus, following through with her commitments in front and behind the scenes. She started the Xpress Singers Talent Search, inviting young singers to participate and expand their vocal skills and talents, and over the years has become a fixture in Helena. She was the co-director of HXS, only leaving when her job expanded to include frequent traveling to Chicago. In spite of this, Shelly continues to participate as much as possible when she is in Helena, taking on the role of 'vocal skills' coach. Shelly also participates in a variety of quartets, as well as created the Montana Quartet Workshop: a once a year workshop where coaches are available for attendees.
Shelly is an excellent singer, teacher, coach, idea-person and worker-bee. And don't forget her infectious laugh! Region 13 is fortunate to have Shelly as a member and mentor, and is thrilled to award her the 2022 Heart of the Northwest Award!
Other nominees for the 2022 Heart of the Northwest Award were Sandy Cahill, Paula Davis, Linette Finstad, Beth Garske, Cindy Morin, Gail Shelton, Sandy Smith, and Evelyn Weiss.
---
2021: Judy Beckman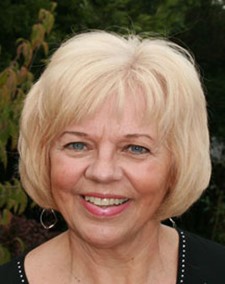 Judy Beckman began her barbershop "hobby" back in 1954  when in 7th grade singing with The Tonka Tones Quartet, which sang together for six years. Additionally, Judy sang and directed in Region 6, then relocated to the Pacific Northwest in 2005 where she joined Harmony of the Gorge Chorus (which was  known as the Hood River Valley Chorus at the time). In 2009, Judy began directing Harmony of the Gorge and continued until earlier this year. Judy had also been a dual member of Pride of Portland Chorus since 2006. This life-long hobby has given her so much joy for 67 years!
Regionally, Judy has been our DCP (Directors Certification Program) Coordinator, Standing Rules/Bylaws Chair, and was on the Regional Convention Team where she was the shuttle coordinator and a frequent chair of the Saturday Afterglow. She became a certified director in 2012, and, although not specifically a Regional activity, Judy has been an active participant and on the faculty for Harmony College Northwest for several years.        
But beyond all these accolades, Judy just IS the spirit of Sweet Adelines everywhere she goes. Judy's sung in quartets and choruses with incredible enthusiasm. She became not only the voice, but the face, of Sweet Adelines in the Columbia River Gorge, regularly appearing on morning talk shows and representing Harmony of the Gorge Chorus at various Chambers of Commerce meetings in the communities. She seldom misses opportunities to share her love of barbershop harmony wherever she goes, whether it be the bank, coffee shop, or grocery store! Back when Region 24 was around, Judy was involved in a series of Membership/Marketing videos, and helped plan – and acted in – several short videos while walking through the Washington Square Shopping Center in Portland. Judy was also on the Region 24 RMT and its Convention Team. Judy doesn't hesitate to share her talents, knowledge, time, and energy with everyone around her, and does so without regard for self-recognition. And finally, we can't forget her fun-loving and hilarious sense of humor, as anyone who has met her alter ego "Helga" can confirm! We are all the lucky recipients of Judy's life-long quest of learning and sharing the beauty of music. She is, indeed, a true Heart of the Northwest Recipient.
Other nominees for the 2021 Heart of the Northwest Award were Paula Davis, Cherie Letts, and Sandy Smith.
---
2020: Charlene O'Connor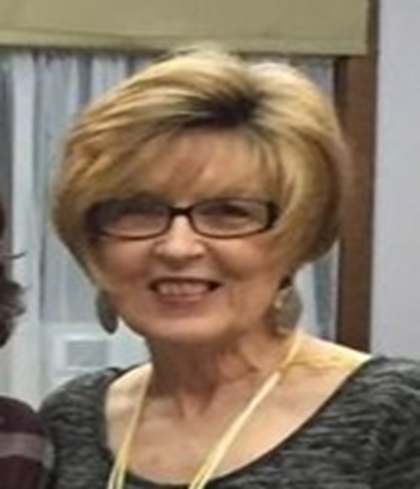 Charlene O'Connor grew up in a musical family where everyone sang either in the church choir and/or in the local barbershop chorus, instilling in her a love of the singing. She's been a member of Sweet Adelines for 41 years! Charlene is a Certified Director and has led Voices Northwest Chorus in Everett, WA, since 2012. She is also the current director of Ovation, Region 13's chorus of quartet champions. Additionally, Charlene is one of Region 13's Master Faculty members, and keeps busy sharing her many talents as an accomplished choreographer, showmanship expert, educator, coach, and director with other choruses and quartets.
A member of several quartets, Charlene was a member of Region 13's 1991 Regional Quartet Champions, Crosstown Sounds. She has also participated or donated her expertise and time to these activities, committees, and educational endeavors: Preparing for Exceptional Performance (PEP) Coordinator, Commitment to Musical Excellence (CME) Coordinator, Summer Enrichment Time (SET) instructor, Director Mentor Program mentor, A cappella Harmony Academies (AHA), International Education Symposiums (IES), and Sweet Adelines International's Director and combined Director / Judge Seminars. 
Charlene encourages us all to be our best. She is inclusive, encouraging, and continually seeking educational opportunities. She generously shares her experience, knowledge, and passion for the craft with both new and seasoned singers, encouraging them to continually grow their craft. What's truly amazing about Charlene is the positive, energetic, and inspiring attitude she brings to every chorus rehearsal, coaching session, and team meeting; each is an opportunity to market and promote our "Harmonize the World" motto with enthusiasm, professionalism, positivity and grace. Charlene's passion for barbershop harmony is demonstrated in all she does and shares and her love of the Sweet Adeline's organization is contagious!
Other nominees for the 2020 Heart of the Northwest Award were Nikki Blackmer, Elizabeth Davies and Alice Devine.
---
2019: Nancy Kurth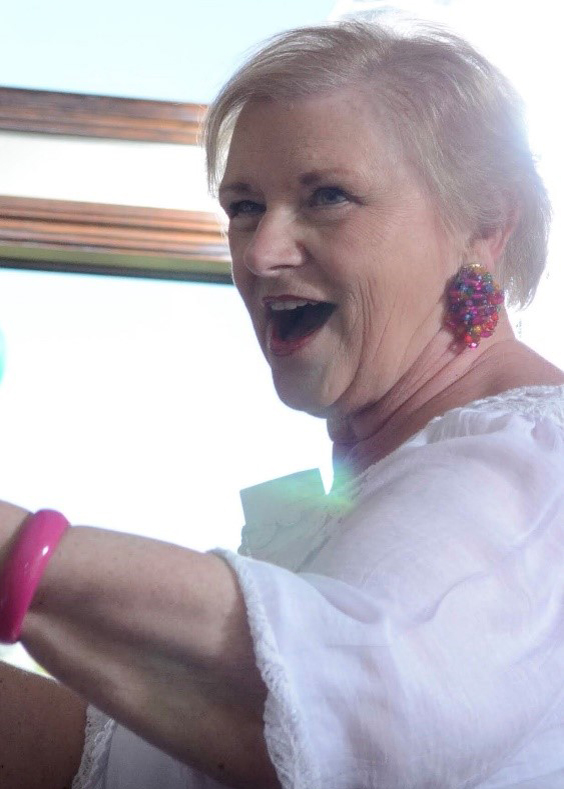 Nancy Kurth celebrated her 50th Sweet Adeline anniversary this year! "Generous" is Nancy in a nutshell: generous with her time, her talent, and her spirit of encouragement. She nurtures new quartets, supports young singers, and cheerfully nudges seasoned singers toward excellence, never making anyone feel small or inadequate. Nancy exemplifies all that is Sweet Adelines, not only by being a long-time chorus member, but also in the ways she contributes to the organization on all levels.
Nancy constantly seeks ways to encourage, educate, and nurture sisters in song of all ages as she welcomes them to the barbershop art form. Nancy is always ready to share the love of our craft with everyone she meets on the local, regional, and international level. As evidenced by a long list of positions in which she has enthusiastically served over the years, Nancy exhibits strong leadership and people skills, and she shares the joy that is barbershop a cappella singing in positive, highly-energetic, and organized ways. She exhibits a boundless sense of humor as evidenced by her constant beaming smile and hearty laugh...she isn't afraid to get silly with her sisters in song! Nancy's thirst for ever-expanding knowledge and growth in all things barbershop extends to her own continuing education at regional and international levels. She strives to be the best singer, director, educator, team member, and "sister" that she can be.
Nancy IS Sweet Adelines and is willing to share this glorious art form with anyone lucky enough to meet her, often volunteering her time without expectation of recognition. She willingly shares her passion with all ages. Nancy is incredibly skilled and musically gifted,and endlessly patient with us "lesser mortals."
Other nominees for the 2019 Heart of the Northwest Award were Jerry Beyrodt, Nikki Blackmer, Candace Johnson, Arlene Kintz, and Charlene O'Connor.
---
2018: Sue Beck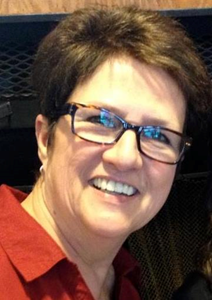 Sue Beck joined Sweet Adelines in 1972, and during that 46 years of SAI membership she has had the opportunity to share her many musical and personal talents with other members, both at a regional and international level. Sue is a certified director, she has been on the regional faculty, has been an education chair, operated as the regional secretary and has also had the honor to direct Ovation, the Region 13 Chorus of Quartet Champions. She was as a member in Sound Cities and Lakeside Choruses, and founded and sang with Pacific Sound Chorus. From there she went on to found and direct Voices Northwest Chorus, of which she is currently a member. Sue has also sung in three regional championship quartets, including the 2018 5th Place Quartet, Fourcast.
On the International level, she has been part of the International Faculty, an International Board member, Membership Chair, Worldwide Liaison, Certified Showmanship Judge, Regional Governance Task Force, "CompuJudge" Task Force, and on the Archive/History Task Force.
Sue continually shares her passion and knowledge for this craft through coaching of quartets and choruses. She challenges herself to become a better singer, performer and chorus member. She is often the first to volunteer when a role or responsibility needs to filled. She is a mentor to new members and encourages everyone to learn, grow and gain the confidence needed to be a better singer. She is an ambassador for her chorus, region and the Sweet Adelines organization, and we're thrilled she is the 2018 Heart of the Northwest recipient.
Other nominess for the 2018 Heart of the Northwest Award were Judy Galloway, LouAnn Hommel, Nancy Kurth, Gayle Miller, and Charlene O'Connor.
---
2017: Sue Middleton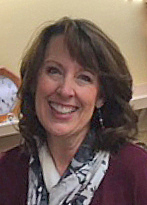 Sue Middleton is our third Heart of the Northwest recipient! A member of Jet Cities Chorus since 1989, Sue is also a dual member with Pride of Portland (and past dual member of Pacific Sound). During her years with Jet Cities, Sue has been President/Team Leader (three times!), Membership Chair, Music Team Chair, Publicity Chair, Show Chair, and webmaster. She's currently the Visual Team Leader, which oversees the costume, hair, makeup and choreography committees, and has been a member of the front row for all but one year of her tenure in the chapter. Additionally, Sue is (or was) involved with various activities and committees with her "second homes" at Pride of Portland and Pacific Sound.
Sue's contributions extend far into Region 13, as well: She created and still maintains the Region 13 website, convention website, and Members Only site, and started our Facebook page. She's the Communications Coordinator for the Region 13 Convention Team, a Regional Faculty member, past member of the Education Team, and was the editor of InTune for nearly ten years. Our "go to" designer, Sue has created numerous convention, SET, and quartet logos; show flyers, programs, and signs for various groups and events. She also has served terms on the Regional Management Team as Team Leader, Communications Coordinator, and Chapter Coordinator.
Jet Cities noted this about Sue on their nomination form: "Sue has served on countless committees--both at the chorus and regional level--but her real strength is behind the scenes. We're sure everyone who has worked with Sue would agree with us that she is a real asset. She is always ready to help with whatever needs doing. Whether she's talking a chorus member through accessing Groupanizer or creating the Region 13 contest program, Sue is on it! She does her work in the background, not expecting recognition, and lives the Heart of the Northwest by willingly sharing her time and energy make her choruses and region better."
We are excited to honor Sue for her many accomplishments.
Other nominess for the 2017 Heart of the Northwest Award were Debra Aungst, Sue Beck,Candy Johnson, and Nancy Kurth.
---
2016: Sally Wallace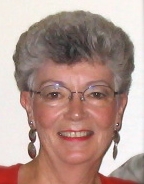 2016 Heart of the Northwest recipient, Sally Wallace, joined the Silver Valley Chorus in 1973, which means she has been a member of Sweet Adelines for 43 years! In 1975, Silver Valley was looking for a director when Sally raised her hand and volunteered...if they would support her as she learned. They agreed and she started learning! Sally directed Silver Valley Chorus for ten years until she and her husband moved to Coeur d'Alene, ID. 
In March, 1985, Sally founded the Coeur d'Alene Chorus. They chartered in July, 1986, and she directed the chorus for a total of 25 years, including two years as a co-director with Melodie Hays. At the present time, Sally serves as an "In-House Coach" for the chorus and sings with them on the risers each week.
She was elected to the Region 13 Board of Directors in 1984 and served as Secretary for two years; Regent for two years; and, Director of Musical Activities for six years. In 2011, Sally was appointed as the Communications Coordinator for the Regional Management Team, and in 2012 was appointed as Team Coordinator, a position she held until April 30, 2016.
Sally has served on a lot of committees and has been--and continues to be--a member of the Region 13 faculty for many years. In 1993, she chaired the International Education Event that was held in Tulsa, OK for Regents, DMAs and MDRs; from 1994-2000 she served on the International Board of Directors and also served on a number of International committees including Finance, By-Laws and Rules, and Editorial Review Board. Sally contributed to the "Members Count" Handbook, and compiled a manual called "On With The Show," which dealt with show production. She served on the Board of Trustees for the Young Singers Foundation, including two years as President, and was a Certified International Faculty Member for ten years.
Her chorus members speak of Sally as being, "gentle, yet firm. She is loving and supportive of every other Sweet Adeline Chorus and member. She shares her knowledge and experience willingly. If there is a touchy situation, Sally is the one to handle it. Her heart is full of Sweet Adelines, and specifically Region 13."
We are pleased to honor Sally Wallace as our 2016 Heart of the Northwest recipient.
Other nominess for the 2016 Heart of the Northwest Award were Sue Beck, Nancy Kurth, and Charlene O'Connor.
---
2015: Melanie Wroe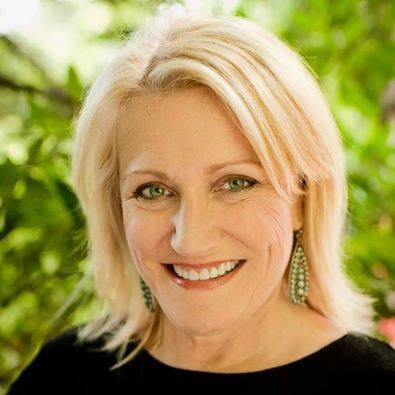 Melanie Wroe (1950-2014) received the first-ever North by Northwest Region 13 Heart of the Northwest Award posthumously. She was a woman who exemplified the best in Sweet Adelines: member, friend, coach, judge, mentor, and someone who always had a smile for each of us.
Melanie's mother, Elizabeth, was a regional champion Sweet Adeline who instilled her love of harmony into all of her children as they were growing up in Fargo, North Dakota.
After completing her undergraduate degree in philosophy, Melanie went on to the University of Washington where she earned a master's degree in nursing. The bulk of her professional career was spent as a nursing educator, and she eventually become the Director of Nursing Education at Highline Community College. That teaching ability shone through as she began her involvement with Sweet Adelines.
Melanie joined Lakeside Chorus after retiring from nursing to raise her two sons. Over the years she would lend her beautiful bass voice to Pacific Sound, City of Lakes in Region 6 (so she could sing with her sister, Jan) and LionsGate from Region 26. She was also a two-time Region 13 quartet champion with Simpatico (1997) and Seattle Mix (2006). Song of Seattle Chorus and its mission to be a performance-focused, rather than competition, group, was Melanie's brainchild and her dream.
Melanie was a certified Showmanship Judge and was an accomplished choreographer, emcee and script writer. She was a sought-after educator and coach throughout the organization and one who brought light and life to all that she touched. We miss her.
"If compassion is put more in the hearts, minds and intents of people, it will occur more."  ~ Melanie Wroe