North by Northwest Region 13 is part of Sweet Adelines International, which is a worldwide organization of female singers who meet regularly to practice, socialize, perform and sing a cappella harmony, barbershop style!
Below is information about the choruses in our region. To get rehearsal information, visit this Find a Chorus page or check out the website links on each chapter below. (Want to see where every Sweet Adelines chorus IN THE WORLD is? Just click here to see a Google map!) And, if you're interested in seeing what nearby chapters are available for the men, try this link.
Looking for Chapter-at-Large information? Click here.
---
Quick links to choruses:  Alaska  | Idaho  |  Montana  |  Oregon  | Washington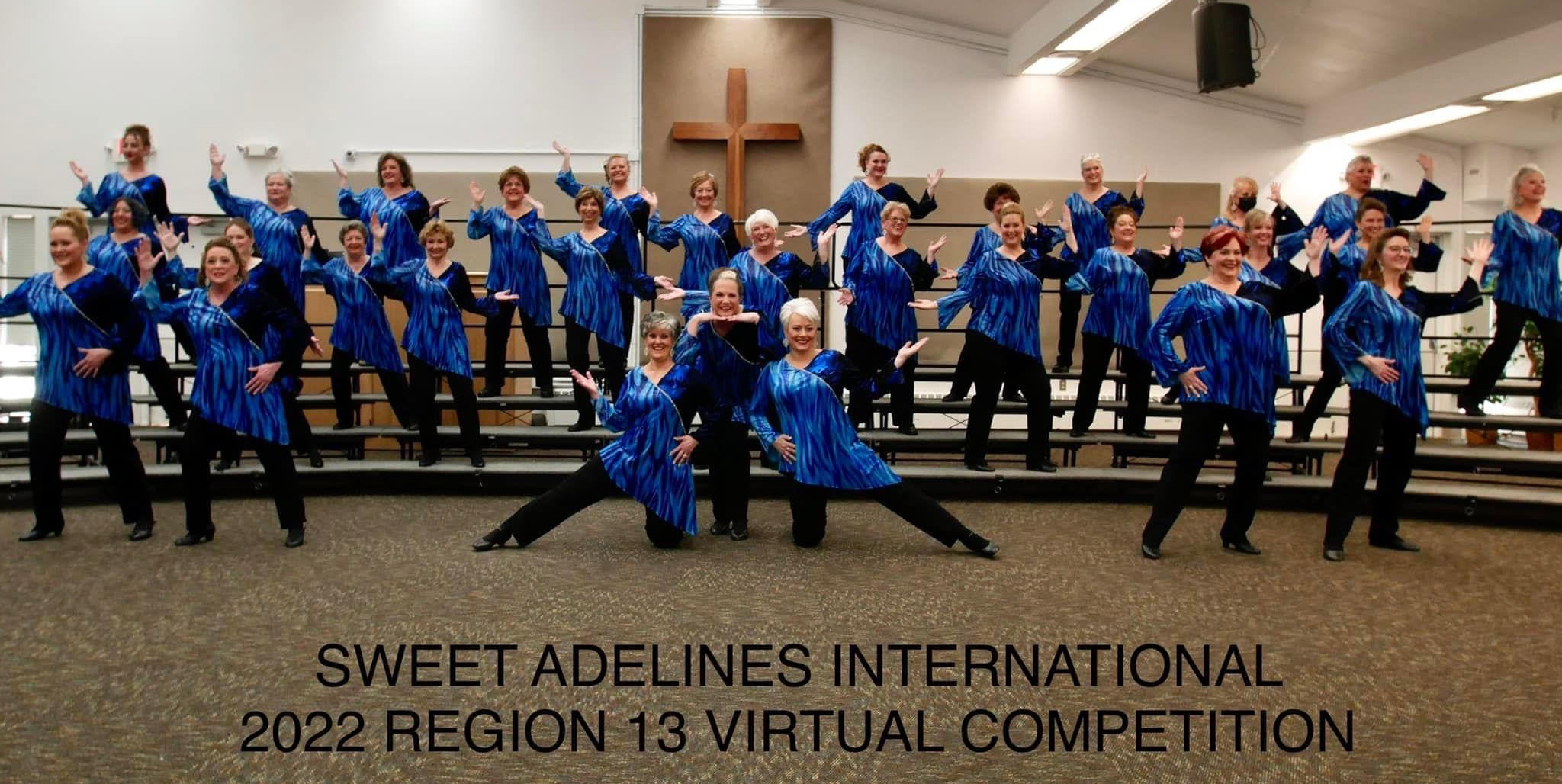 Alaska Sound Celebration
Peggy Benton, Master Director
Anchorage, AK  |  website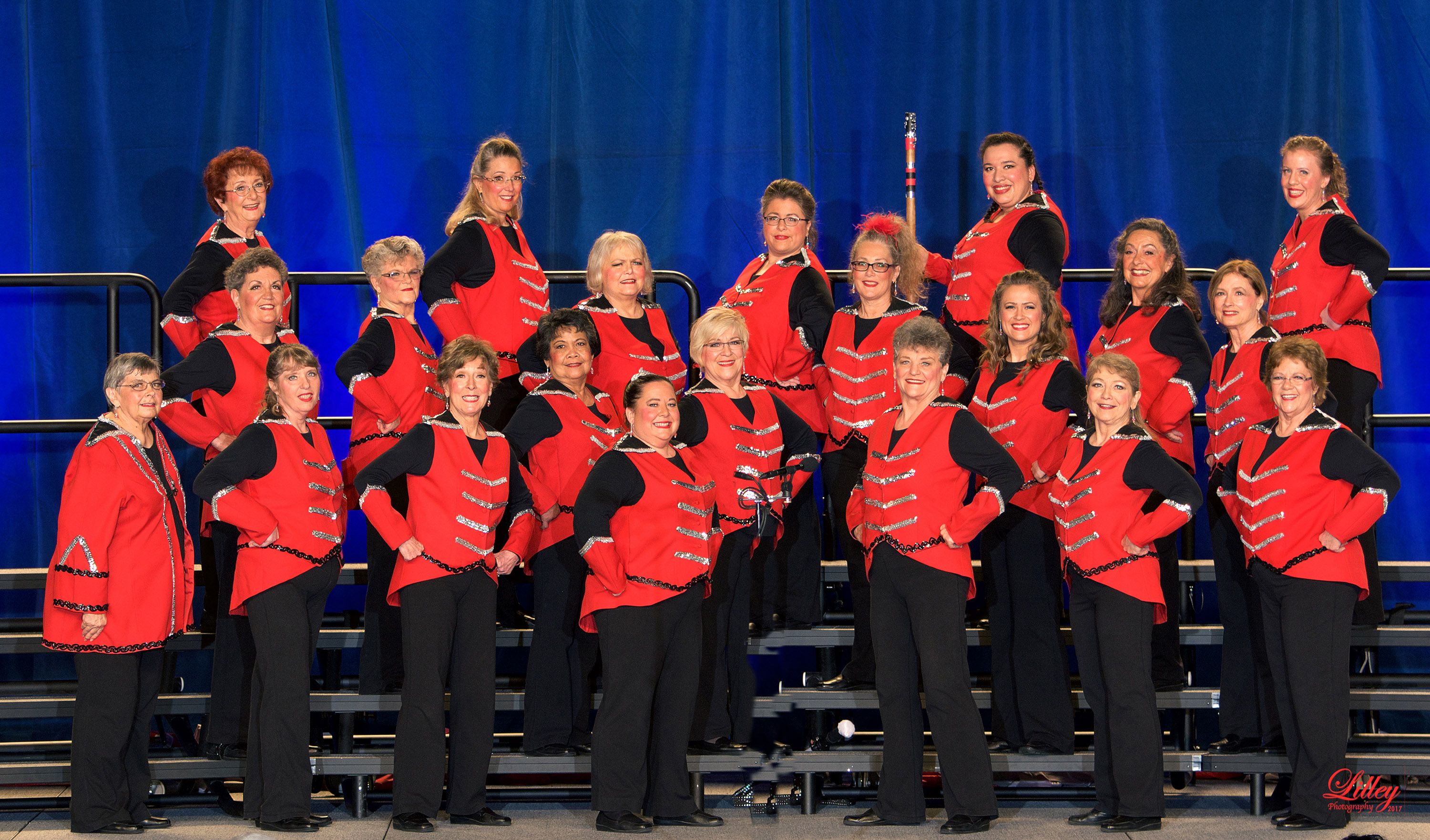 Fairbanks Frontier Chorus
Amy Dye, Director
Fairbanks, AK  |  website
---
Idaho Choruses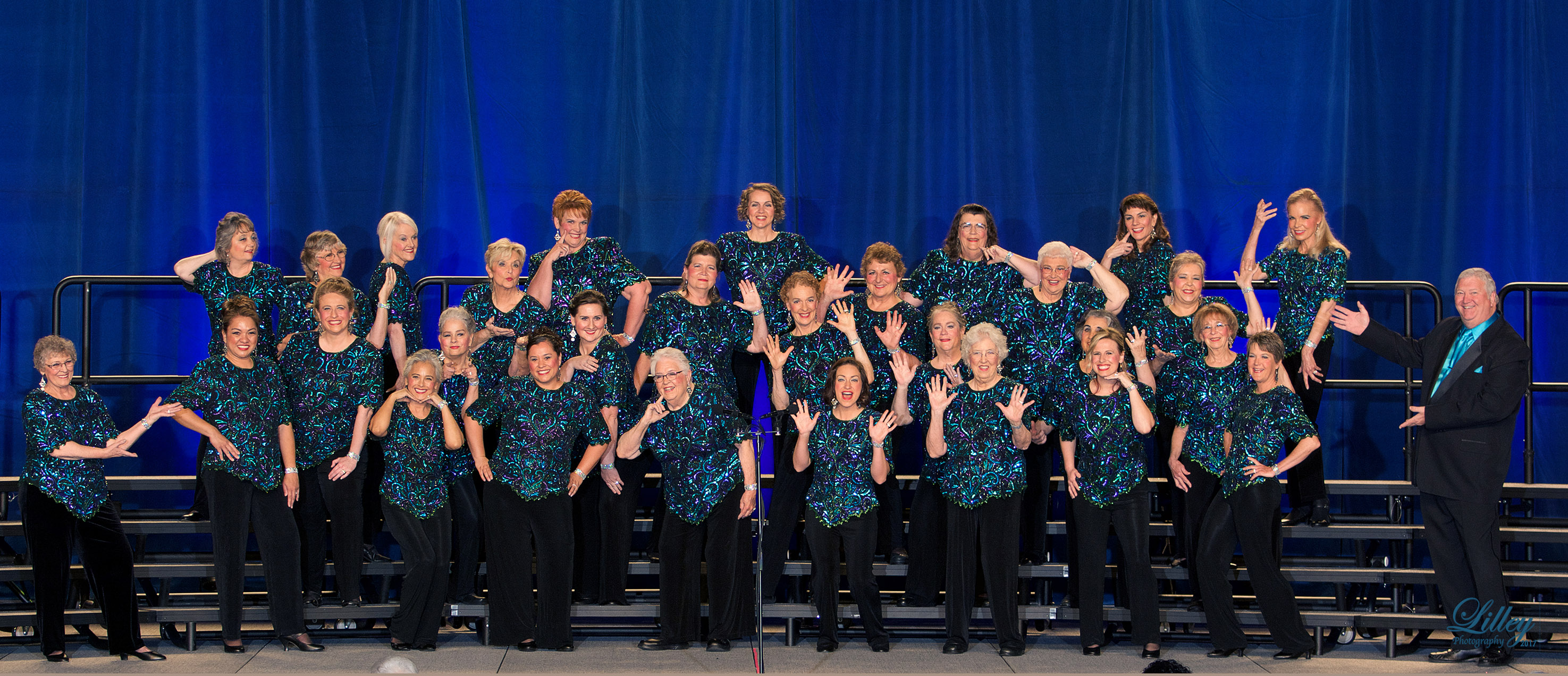 Capital City Sound Chorus
Jerrie Beyrodt, Certified Harmony 500 Director
Malauna Gibby, Co-Director
Boise, ID  |  website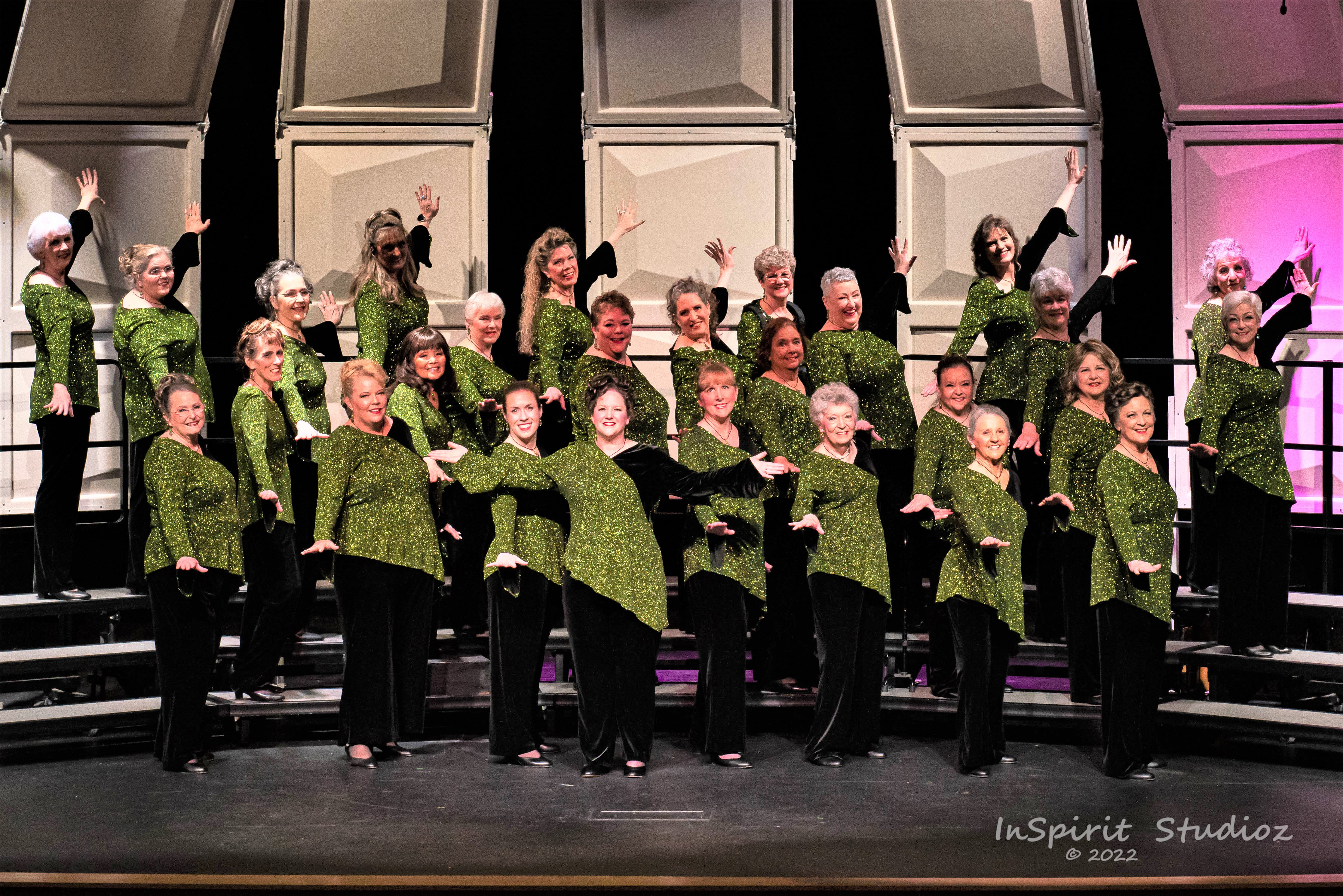 Coeur d'Alene Chorus
Janelle Peck, Director
Coeur d'Alene, ID  |  website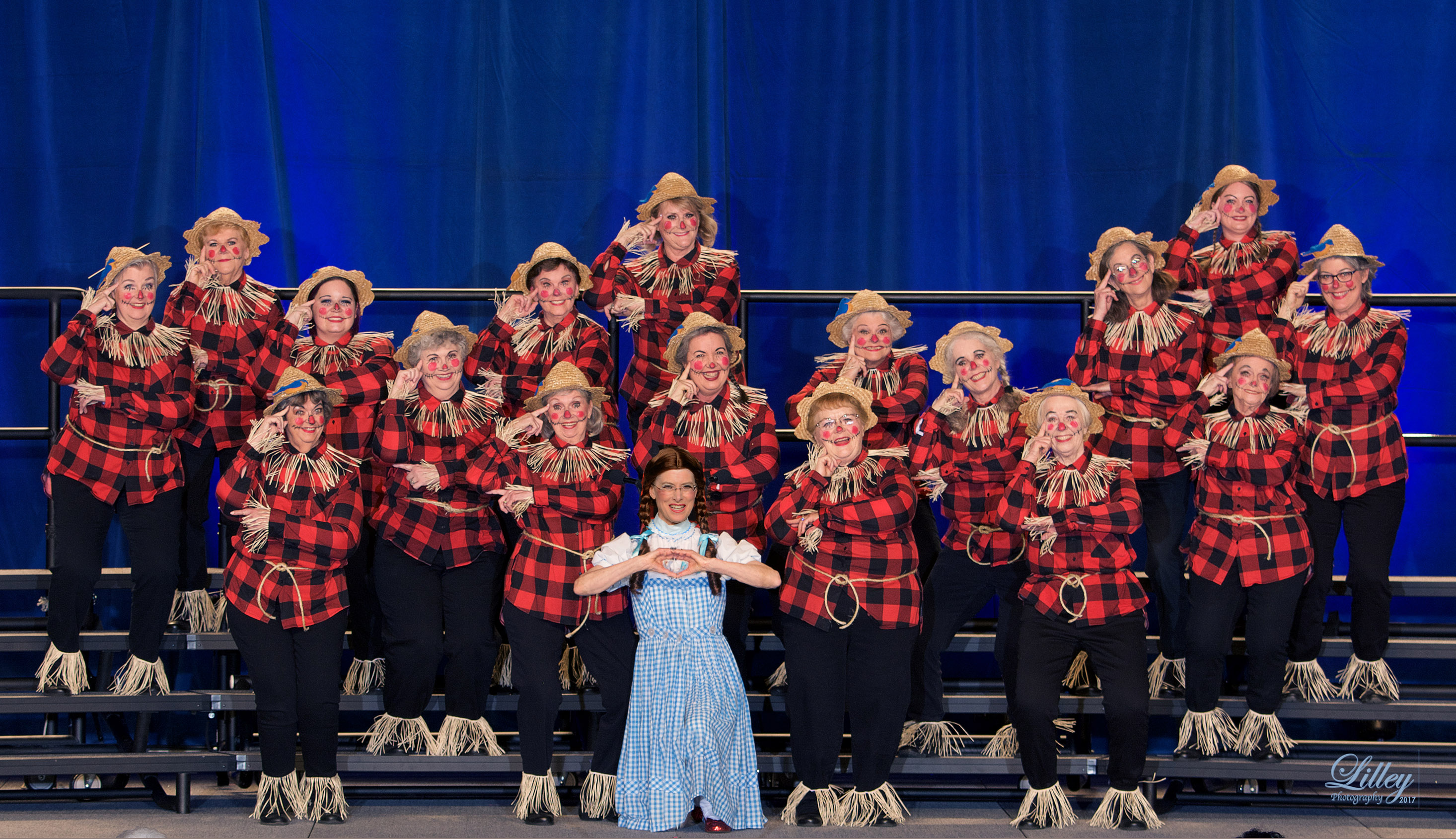 Inland Harmony Chorus
Becky Pope, Certified Director and LuAnn Scott, Co-Director
Moscow, ID  |  website
---
Montana Choruses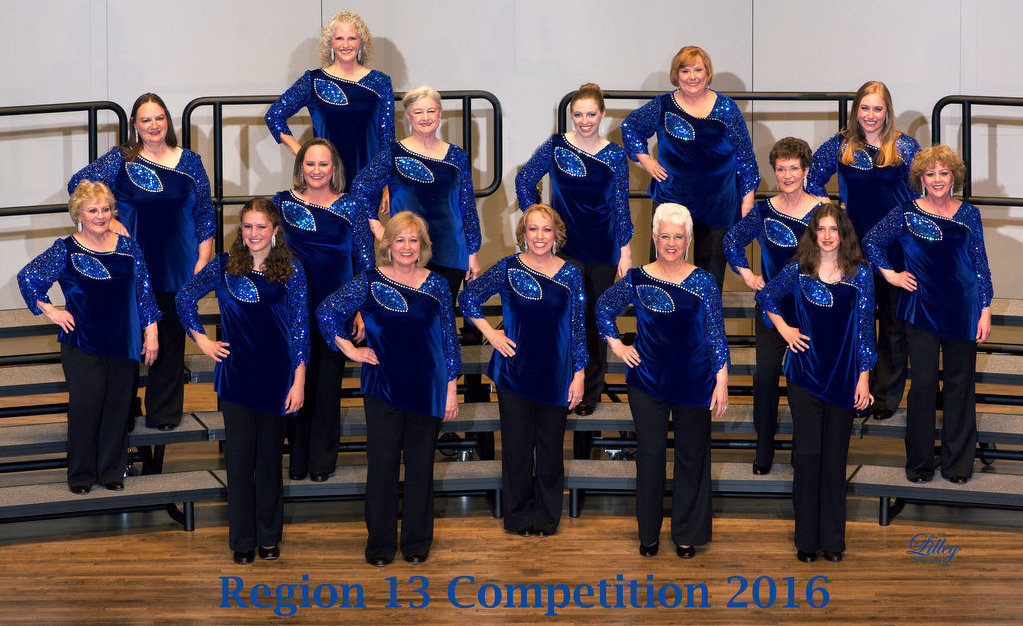 Bridger Mountain Harmony Chorus
Laurie Kinna, Director
Bozeman, MT  |  website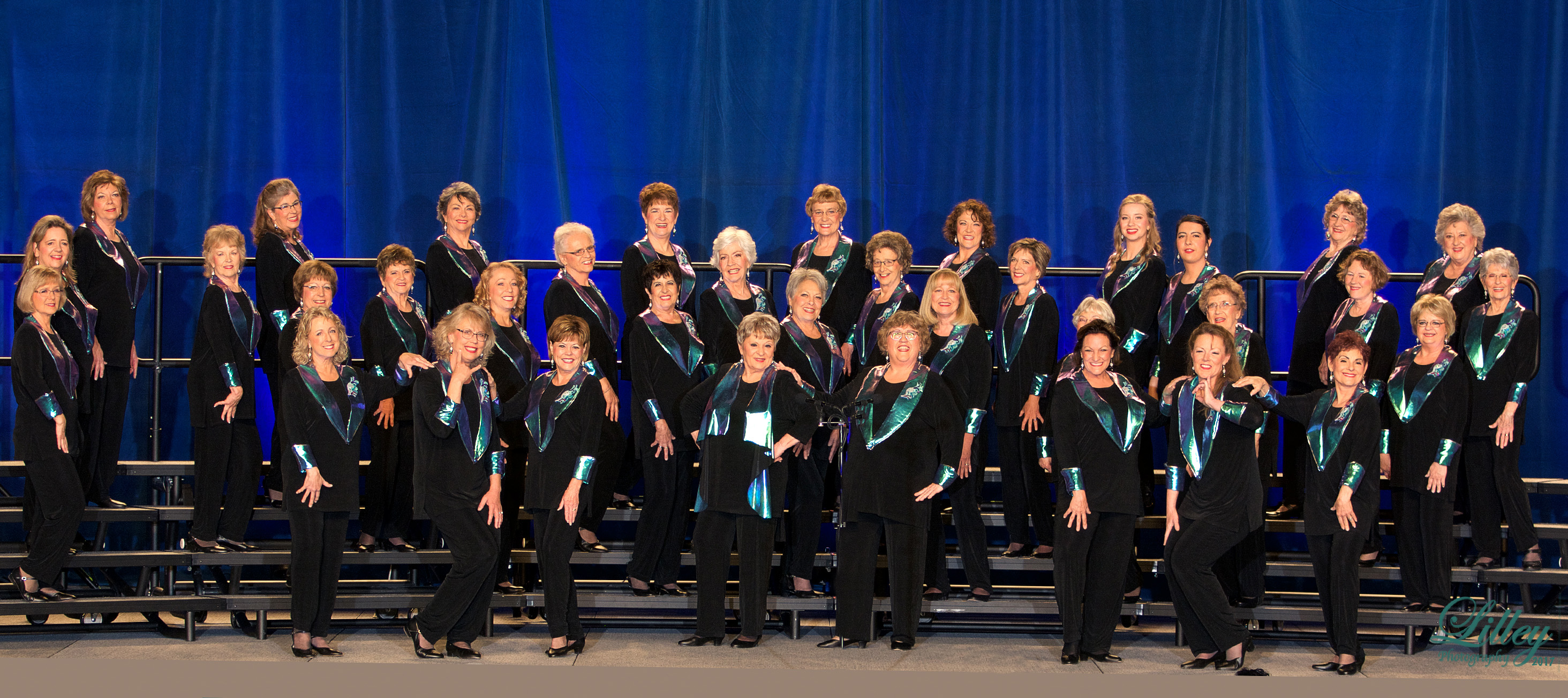 Five Valley Chorus
Candy Johnson, Master Director
Missoula, MT  |  website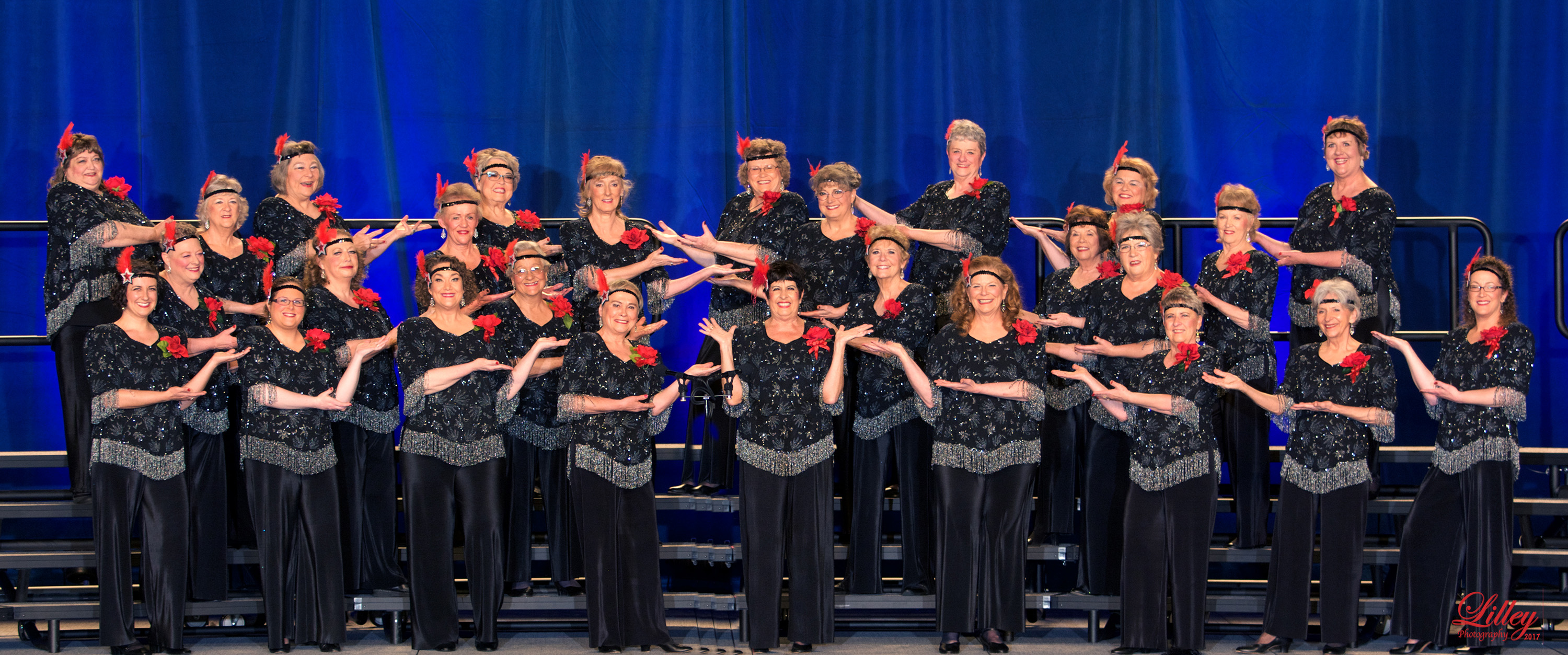 Helena Xpress Singers Chorus
Shelly Pardis, Director
Helena, MT  |  website
---
Oregon Choruses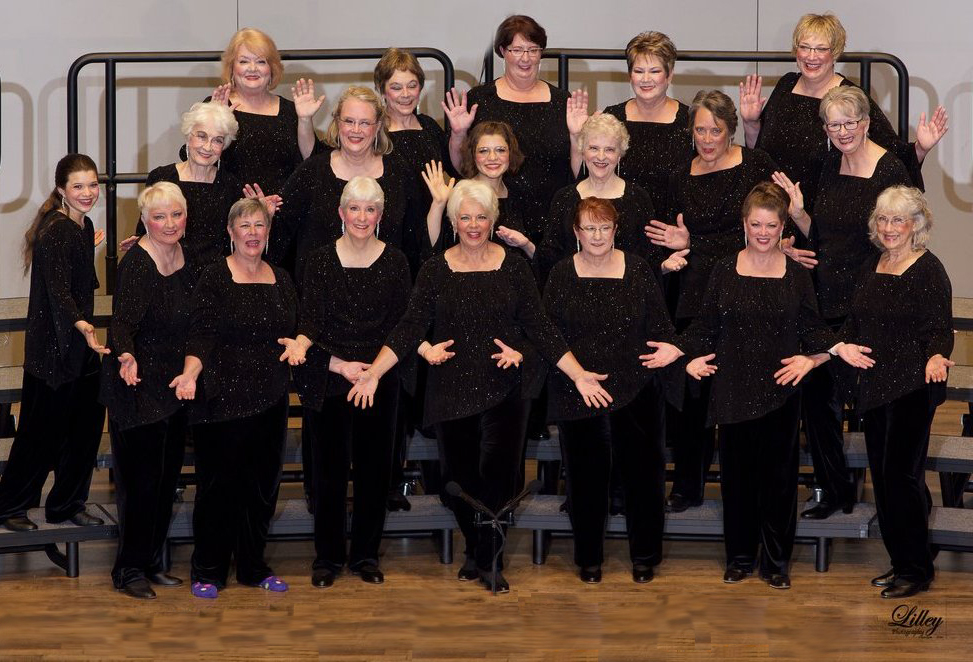 Harmony of the Gorge Chorus
Judy Galloway, Certified Director
Hood River, OR  |  website

Pride of Portland Chorus - 2023 2nd Place Overall, 2nd Place Midsize Chorus
Drew Osterhout, Director
Portland, OR  |  website
---
Washington Choruses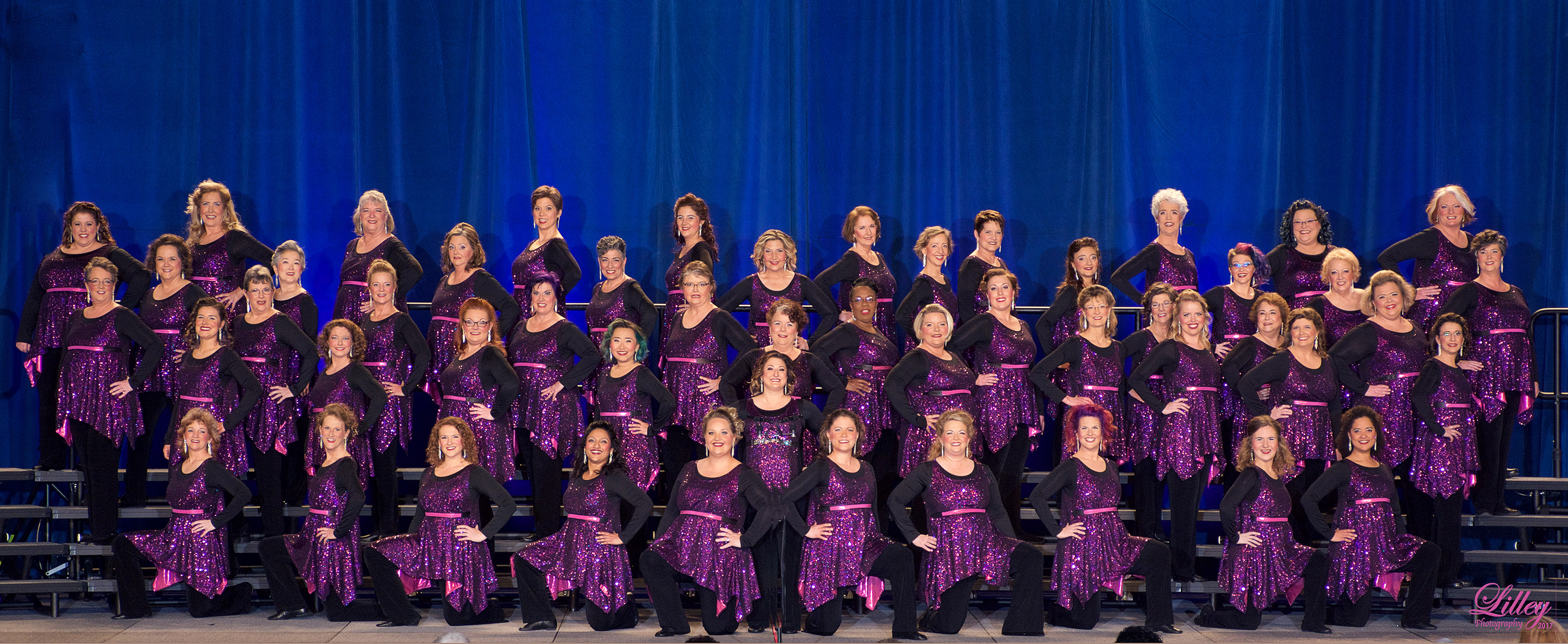 A Cappella Joy Chorus - 2023 1st Place Overall, 1st Place Midsize Chorus
Nikki Blackmer, Master Director
Kirkland, WA  |  website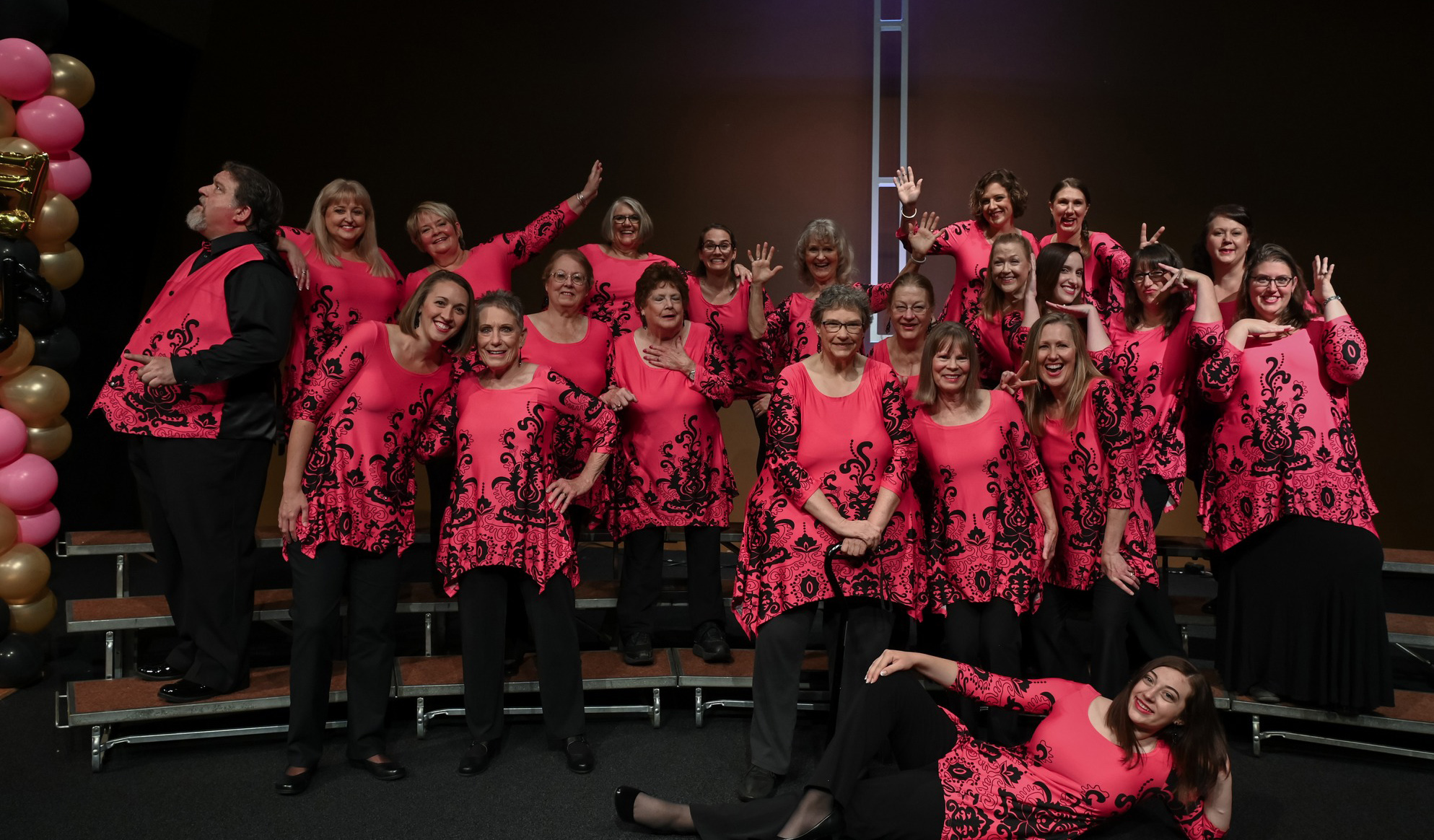 Acapella Soundsations
Chuck Roegiers, Director
Port Orchard, WA  |  website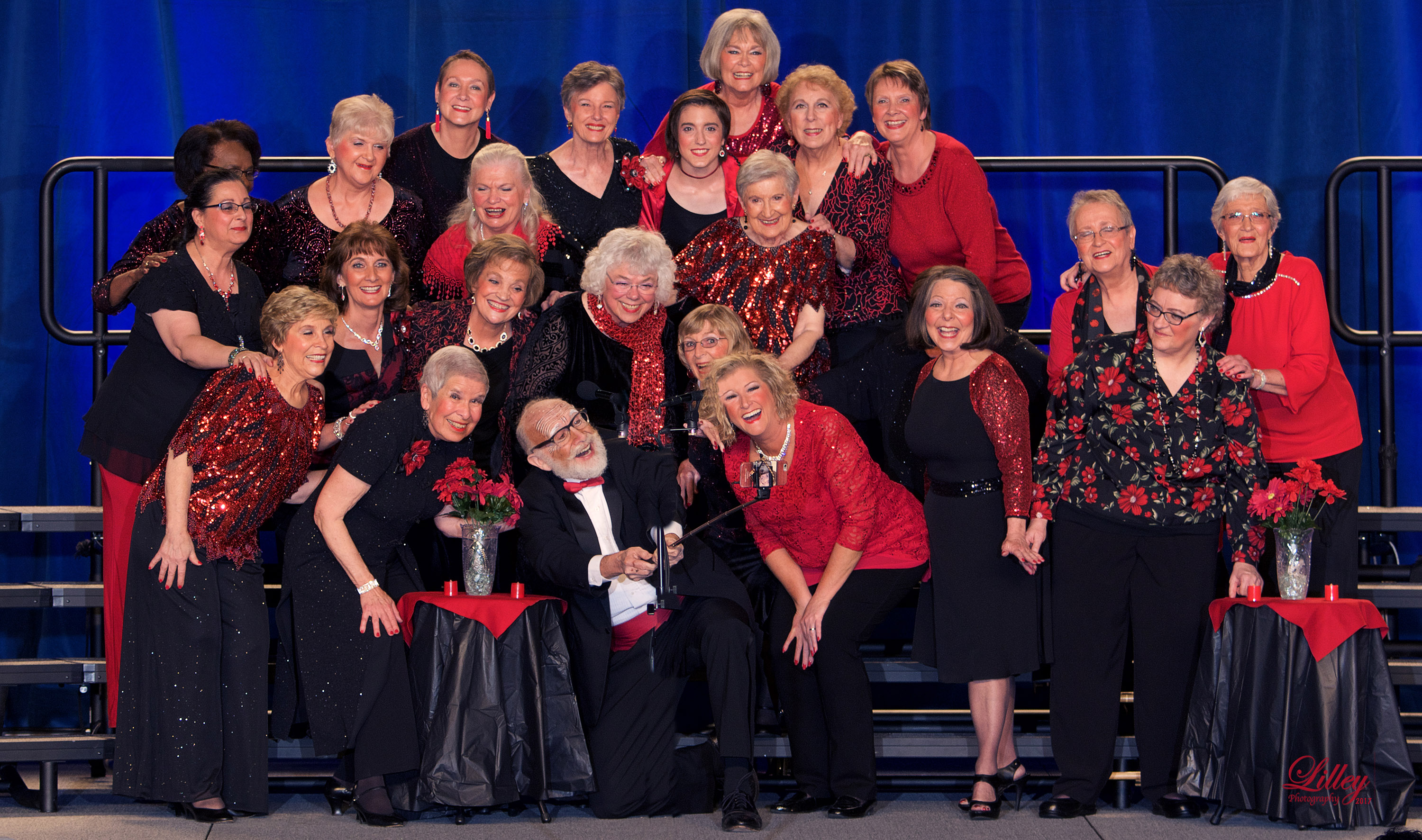 Columbia River Chorus
Elissa Riman
Vancouver, WA  |  website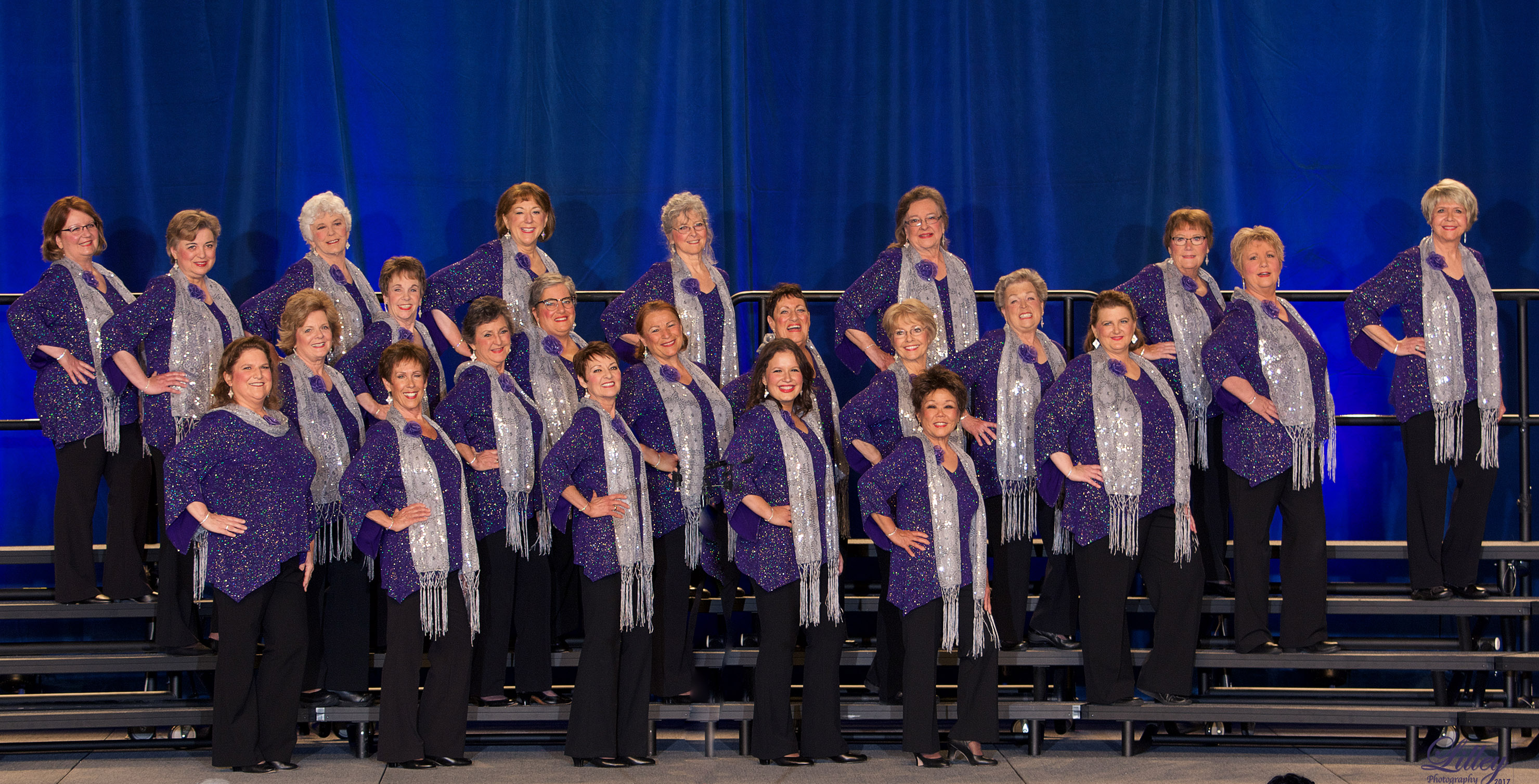 Grand Olympics Chorus - 2023 Audience Choice Award
Connie Alward, Director
Sequim, WA  |  website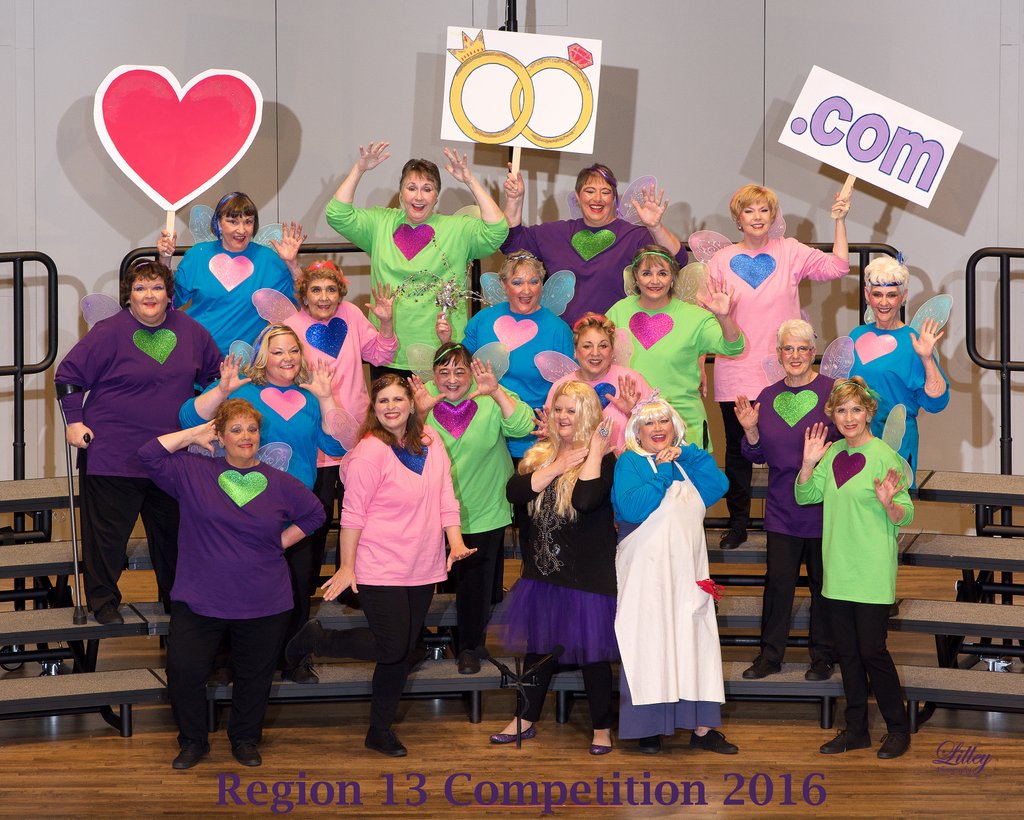 Harmony Northwest Chorus
Cheryl Isaacs, Certified Director
Mt. Vernon, WA  |  website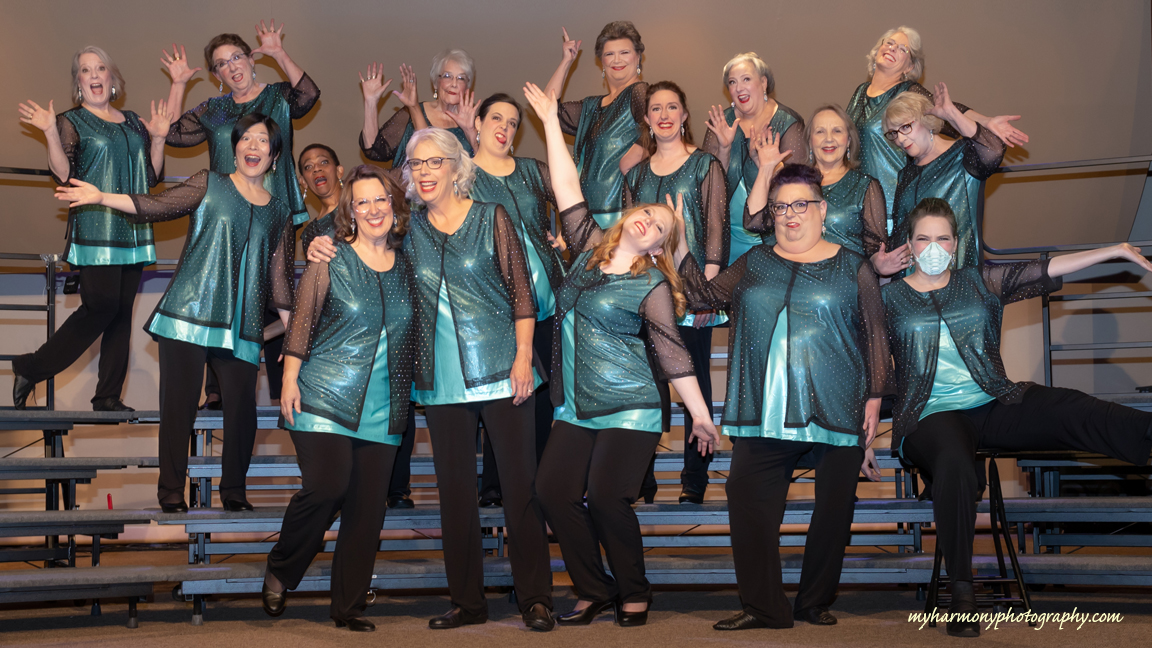 Jet Cities Chorus - 2023 4th Place Overall, 2nd Place Small Chorus, Most Improved Chorus
Rachel Pack, Director
Federal Way, WA  |  website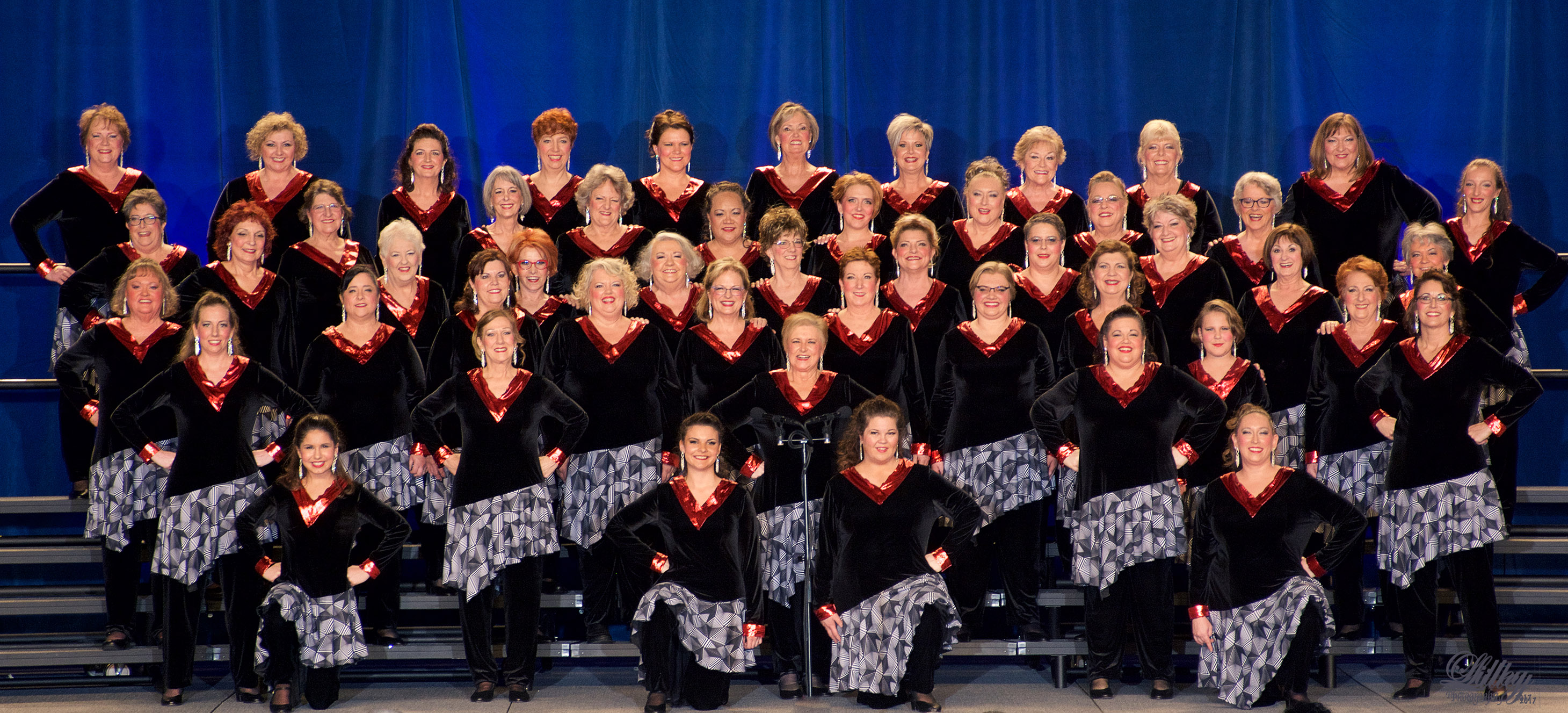 Northwest Harmony Chorus
Melanie McGuire, Director
Vancouver, WA  |  website

Olympia Chorus
Margaret Eby, Director
Olympia, WA  |  website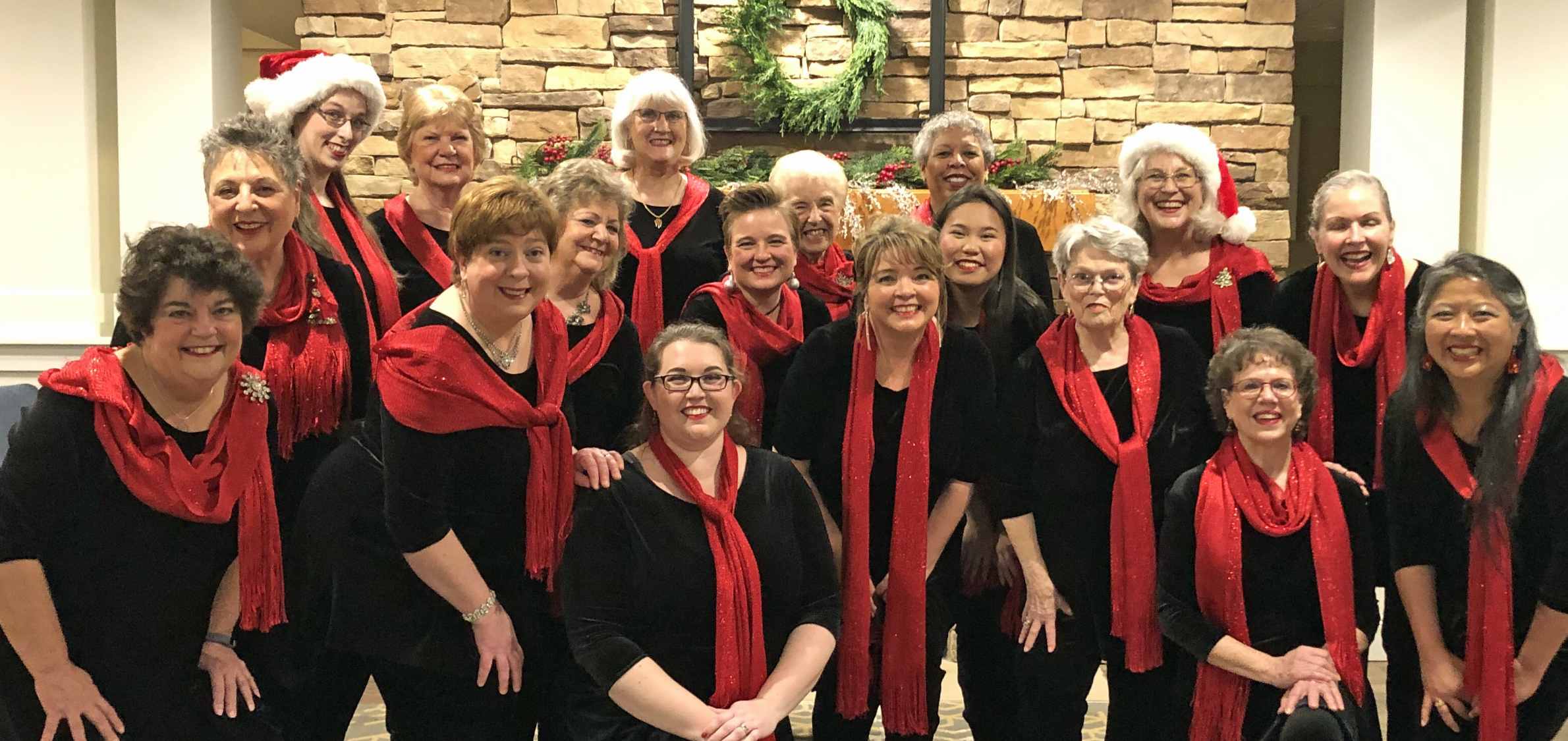 Pacific Sound Chorus
Looking for a director
Bellevue, WA  |  website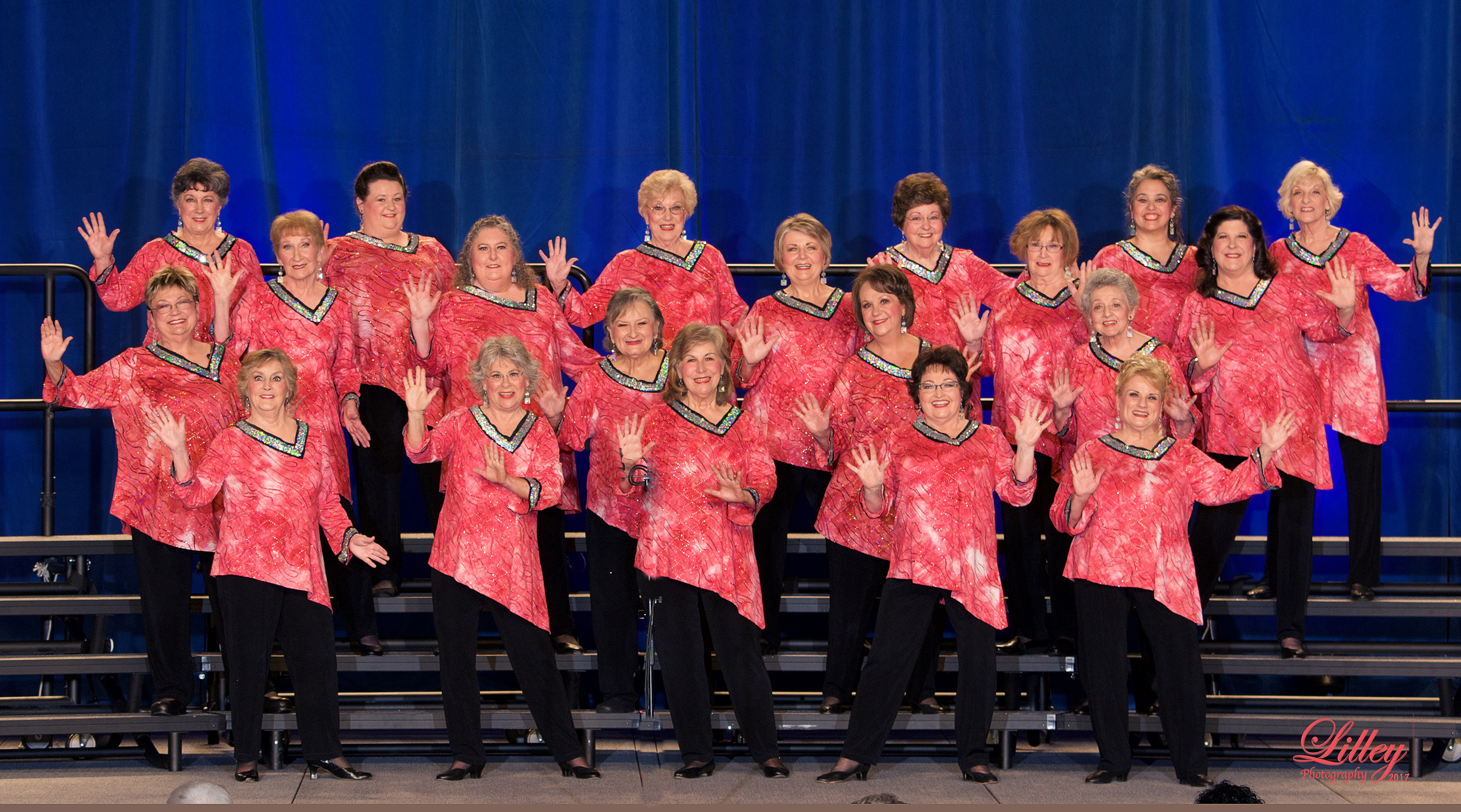 RiversEdge Chorus
Bianca Dixon, Director
Spokane, WA  |  website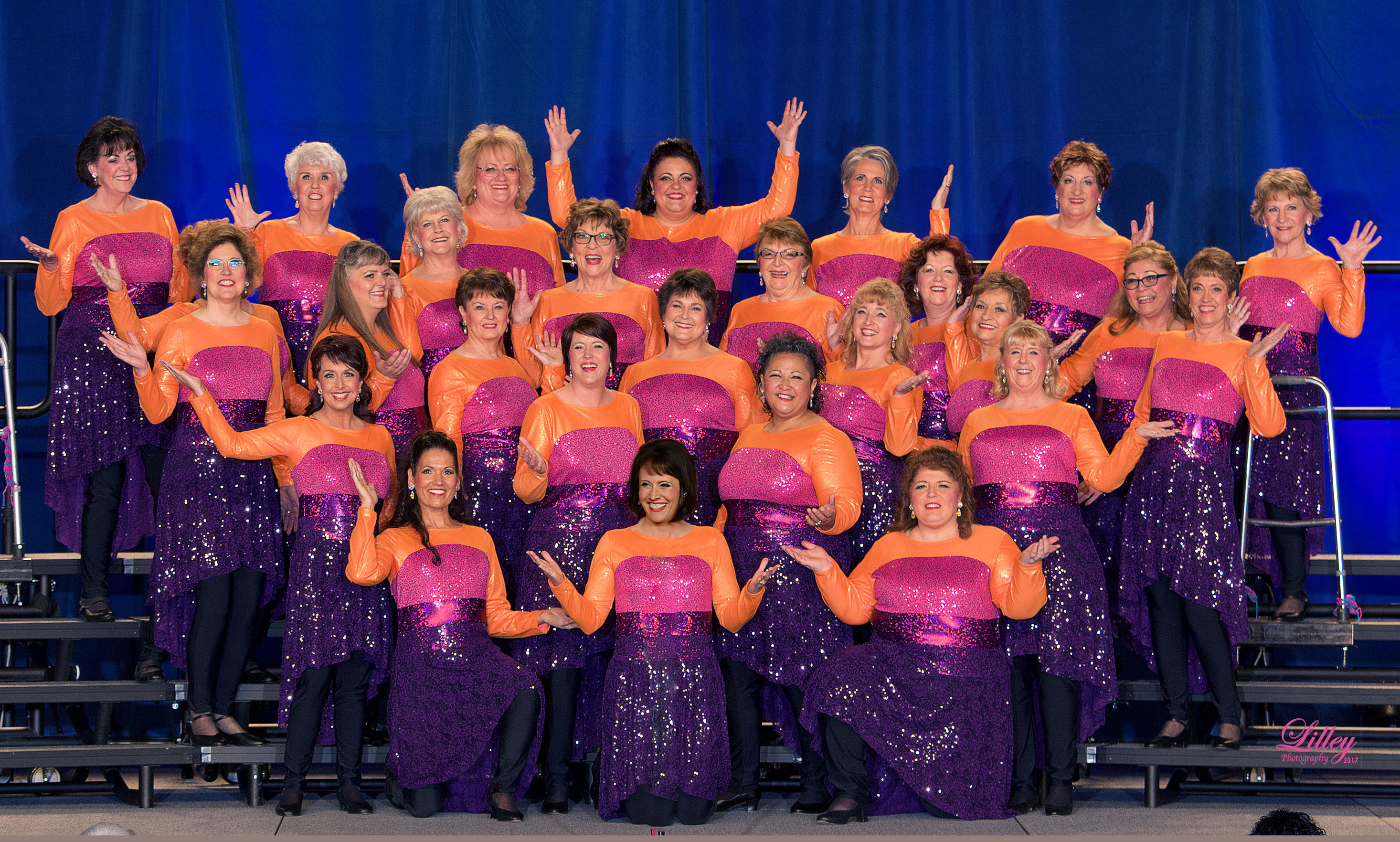 Rolling Hills Chorus
Lucy Heinkel, Certified Harmony 500 Director
Pasco, WA  |  website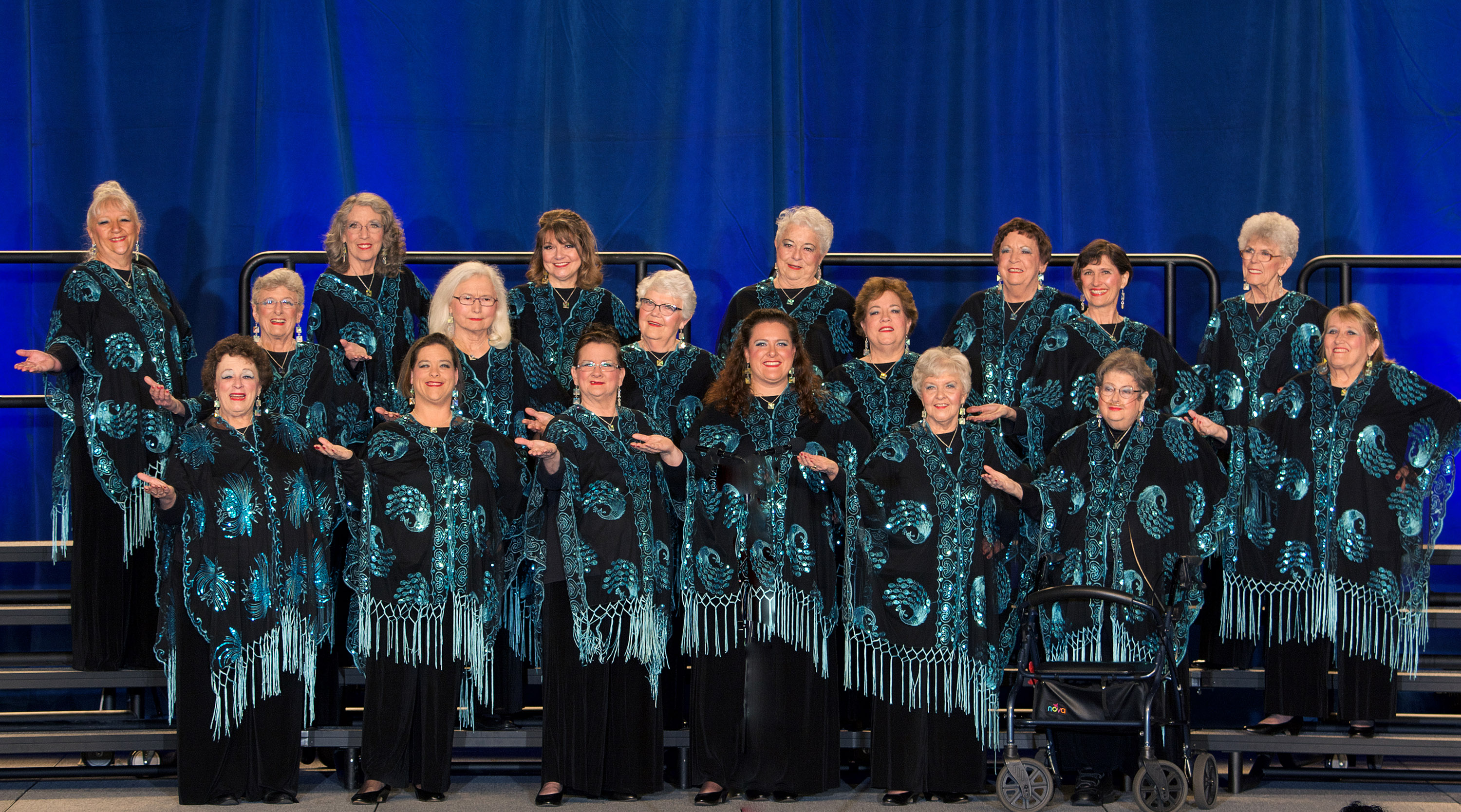 Seattle Shores Chorus
Looking for a director
Seattle, WA  |  website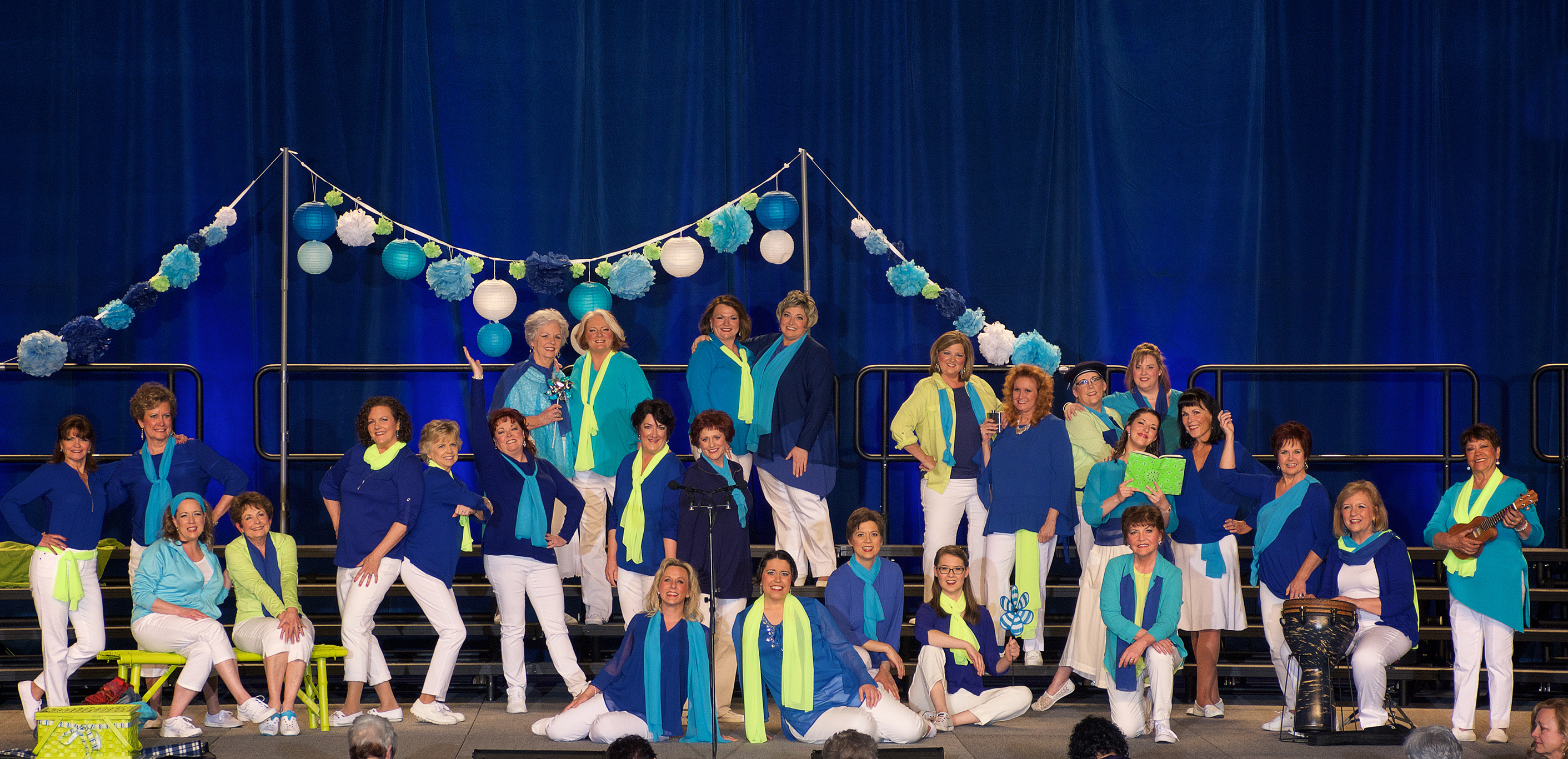 Song of Seattle Chorus
Paula Davis, Director
Bellevue, WA  |  website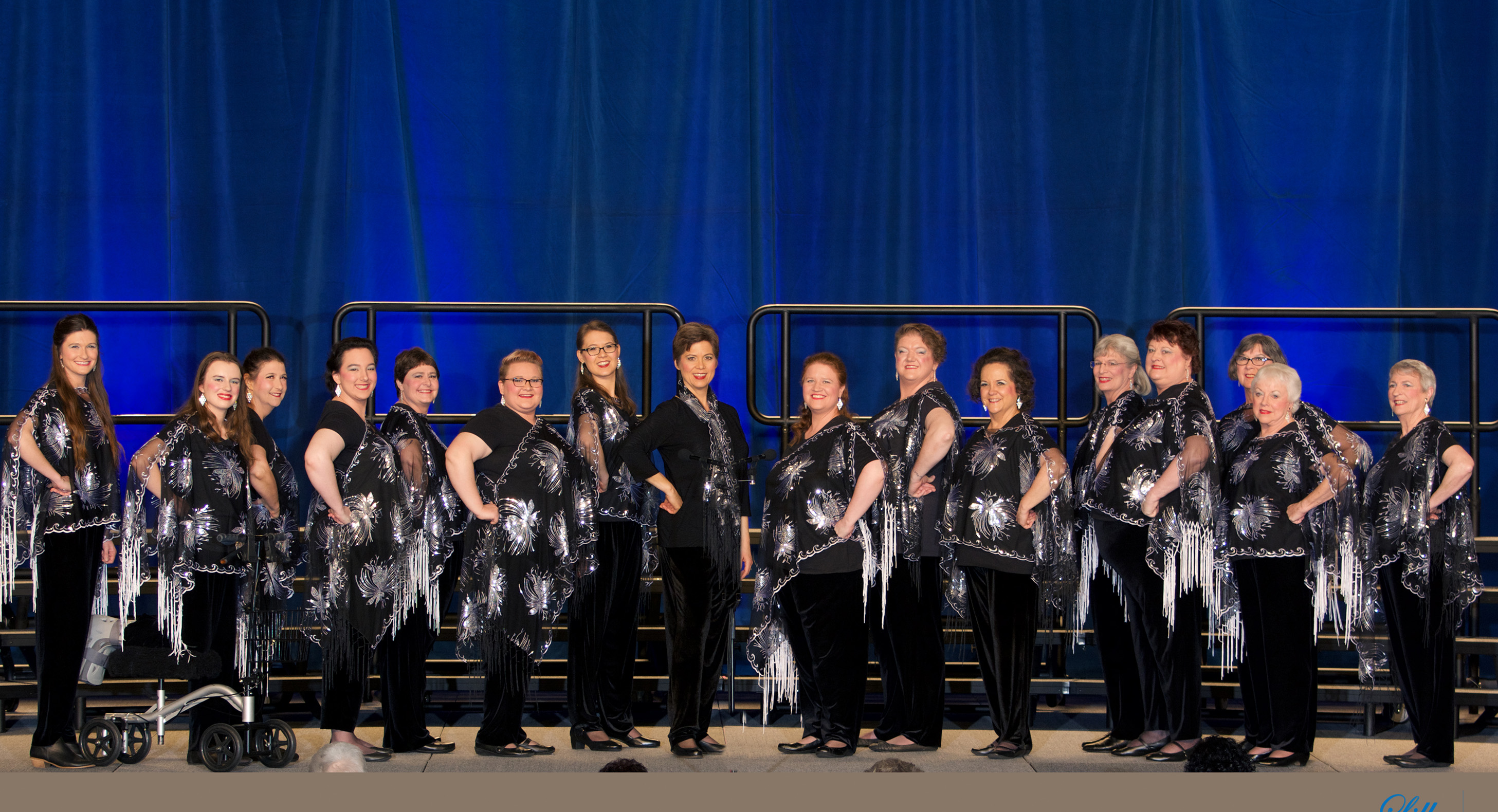 Sound Harmony Chorus - 2023 5th Place Overall, 3rd Place Small Chorus
Elizabeth Davies, Director
Seattle, WA  |  website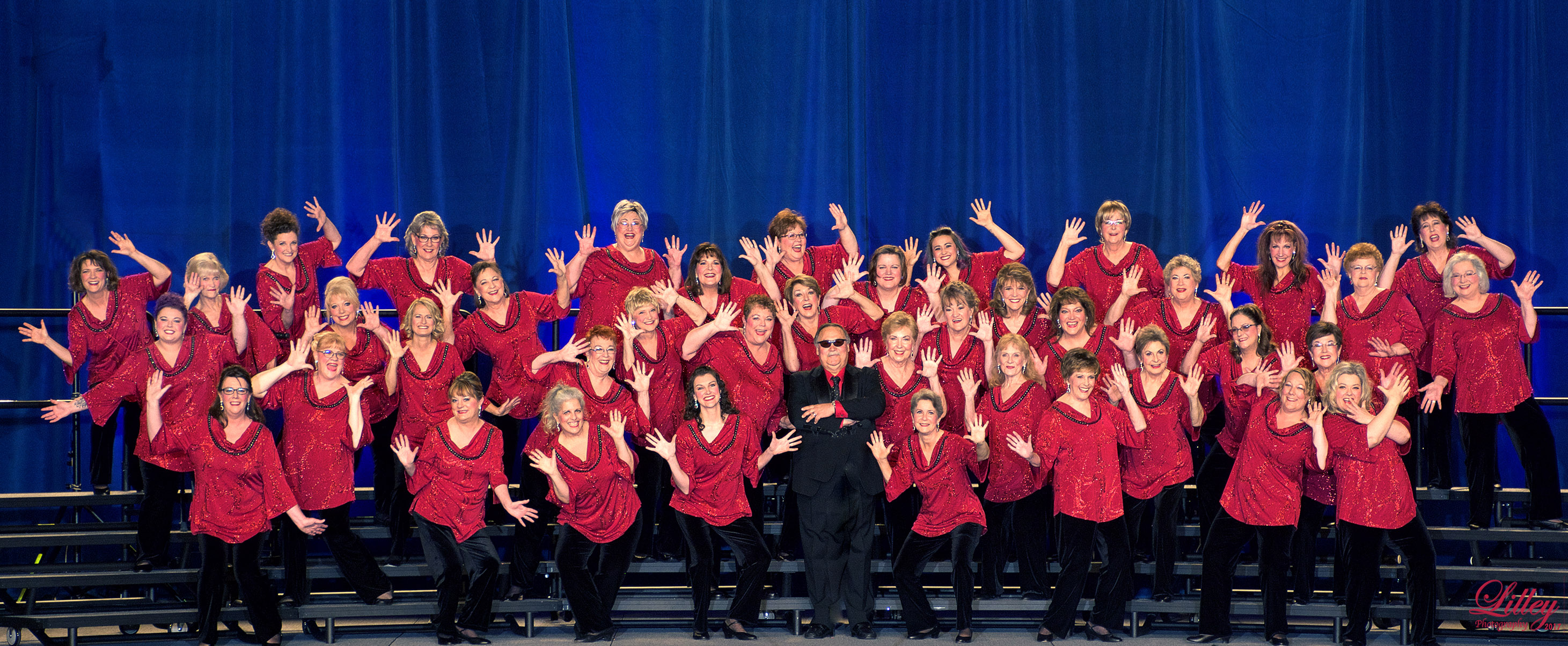 Spirit of Spokane Chorus - 2023 3rd Place Overall, 1st Place Small Chorus
Mike Elliott, Master Director
Spokane, WA  |  website

Voices Northwest Chorus
Charlene O'Connor, Certified Harmony 500 Director
Everett, WA  |  website