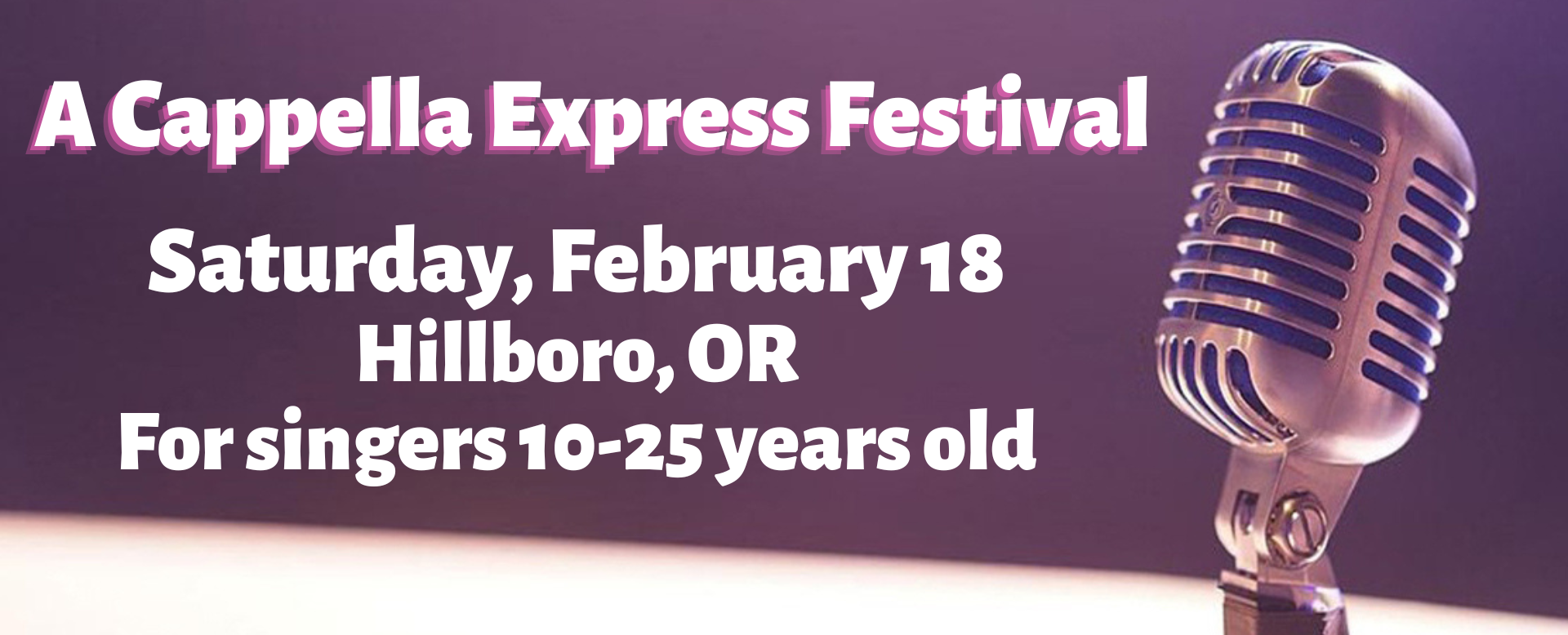 Is singing your thing? Then join us for a fun day of making music together.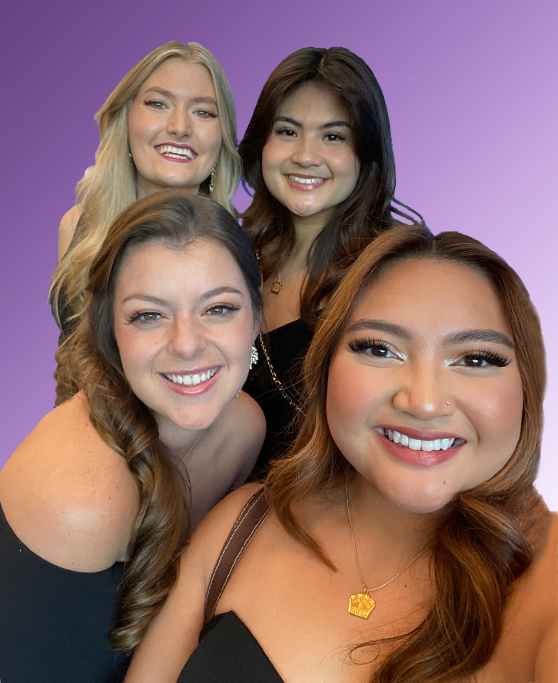 The A Cappella Express Festival is a full day of exciting vocal education and performance opportunities for all youth ages 10-25 years old. The festival takes place at Century High School, 2800 SE Century Blvd. in Hillsboro, Oregon. Your day begins at 9:00 am and is over at approximately 10:00 pm when the show winds down. Educators for the festival are Marsha Kelly and Drew Osterhout, who between them both have over 70 years of experience singing and teaching the a cappella artform. Joining them will be The Valkyries Quartet (right), four young women who won Sweet Adelines International's Rising Star contest in 2022. The Valkyries will be the rehearsal section leaders, as well as our headliners on the evening show.
Festival participants will learn three songs from learning tracks and sheet music provided prior to the festival. The fee is $30 per participant, and includes music / learning tracks, a festival t-shirt, and admission to the evening concert. Participants agree to bring their own lunch; practice their music; wear the designated festival shirt, along with black pants/skirt/shoes/socks, for the performance; return to Century High School at 6:00pm for the dress rehearsal and following performance; and, remain in the audience to watch the second half of the show.
Tentative Schedule:
Pre-registration:

 

All participants receive free sheet music and rehearsal part tracks

for advanced preparation for the workshop.

8:30am-9:00am:

Check in

9:00am-12:00pm:

Morning rehearsal in smaller groups

12:00pm-1:00pm:

Sack lunch break

1:00pm-4:30pm:

Afternoon rehearsal with all singers

4:30pm-6:00pm:

Students are excused for dinner (on their own)

and prep for concert

6:00pm-6:45pm:

Dress rehearsal on stage.

7:00pm-10:00pm:

Concert, featuring the A Cappella Express Festival singers, The Valkyries Quartet, plus local quartets Twist! and 7th Heaven.
If this sounds like fun to you, click here to be taken to an online registration form; payment information is on this site as well. Or, if you prefer, click here for a PDF or DOC registration form that you can fill out and return via email.
Questions? Please email: [email protected]
The event is proudly sponsored by Sweet Adelines International's North by Northwest Region 13 and Barbershop Harmony Society's Evergreen District.